WHAT WE'RE WORKING ON:
Here's what we've got planned for the Fall of 2024. The links you see are from our past trips to these destinations so the prices and some details will certainly change. You are welcome to sign up for any of these trips with your $200 deposit and once the trip is finalized if you don't like the price or any part of it we will refund you in full.
AMSTERDAM AND BELGIUM

September 4th - 15th, 2024
This will be a 10-night trip with 4-nights in Amsterdam, 2-nights in Antwerp and 4-nights in Bruges
We've had a similar trip back in 2018 when we included Mainz, Germany. This time we'll have an easier trip and spend more time in Belgium with a stop in Antwerp and also a day trip to visit Ghent.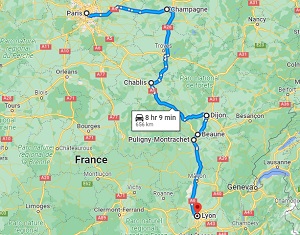 FRANCE WINE COUNTRY TOUR
September 18th - 29th
This will be a 10-night trip with 3-nights in Paris, 2-nights in Chablis, 2-nights in Dijon and 3-nights in Lyon
This will be a new trip for us so we don't have a webpage to refer you to. Give us some time to put it together and we're sure you'll be pleased.
SLOVENIA WITH PLITVICE LAKES PARK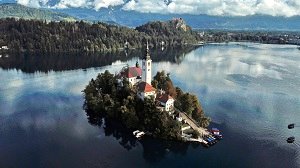 October 1st - 13th
Here's a trip we've done twice now and one of our all-time favorites. Slovenia is probably the most underrated and most beautiful countries in Europe. It's a different kind of Europe trip with more natural and adventure tours versus cathedrals, palaces and museums. This will be a 11-night trip with 1-night in Zagreb, Croatia so we can visit the incredible Plitvace Lakes National Park, 3-nights in Ljubljana, 4-nights in Lake Bled and then moving to the cost, 3-nights in Portoroz.
Click to see what we've done on our past Slovenia trips. Keep in mind this description has not been updated and does not mention Plitvice Lakes. MORE INFO
Click here to open up our latest newsletter
Check out our promo video with many photos of some of our past trips: