WHAT WE'RE WORKING ON FOR 2023:
Galapagos with Ecuador
January 3rd - 15th, 2023
This is a repeat trip that we did in 2018 but this is our 5th trip to the Galapagos. This trip will repeat our time in Banos, Ecuador which was amazing with so much natural beauty and adventure tours. After 4 nights in Ecuador we'll fly to the Galapagos to start our 6 day and 5 night adventure. This is not a cruise but a land-based trip covering 3 islands with fast powerboats transporting us. Read more on what we did last time. We are adding one extra night in Banos because it was just so good. We should have the pricing soon but you are certainly welcome to put down a $200 deposit to lock your spot in. Check out what we did on our last trip: http://www.singlesinparadise.com/galapagos_singlestrips.htm
Greece Island Hopping Vacation
April 18th - 29th, 2023
Here's our famous Greek Island hopping vacation. This is the trip we are most familiar with and schedule it typically every-other year. We had so many people interested in this trip in 2020 but then the pandemic hit so we ended up with the one trip last year so we're figuring there are still a whole bunch of people wanting to go. We will fly into Athens, spend one night, then fly to the island of Crete for 3 nights. From there we fly to Mykonos for 3-nights then take a ferry to Santorini for 3 glorious nights. It's the perfect 10-night Greece vacation. All great hotels and tours. Check out what we did in 2021. http://www.singlesinparadise.com/greece_2020_singles_vacations_trips_travel
South of France
May 2nd - 13th, 2023
Here's another trip that got canceled this year due to covid fears. So hopefully by next year we'll have more people feeling comfortable about international travel. It's another repeat trip that's been very successful. We fly into Milan and bus to Santa Margherita. This down is so charming and walking distance to Portofino. We also have a day planned to visit Cinque Terre by train. Our hotel has all sea view rooms. From there we bus to Nice where we're on tour for 4-days seeing all the highlights. Then finally we're off to Aix d'Provence with our stay in the historic town or Arles. Once again we hope to finalize this trip at least 11 months prior. This is when we can get quotes from the airlines. In the meantime I don't expect the pricing to change too much and you're welcome to reserve your spot with a $200 deposit. Here's the website from last May: http://www.singlesinparadise.com/singlesvacations_South%20of%20France.htm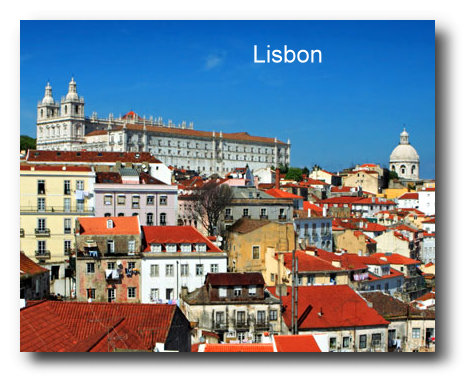 Portugal and the Azores
May 16th - 28th, 2023
We'll spend 4-nights in Lisbon then fly out to the Azores and spend 3-night on the island of Terceira and 4-nights on Sao Miguel. Terceira is still a dynamic island within the context of the Archipelago, having the historical center of Angra do Heroísmo been recognized as a World Heritage site by UNESCO, in 1983. Terceira represents the largest area of native forest in the archipelago. Then we'll fly out to Sao Miguel, the biggest island of the archipelago. The landscape of São Miguel is marked by two mountain areas separated by a low altitude platform. Nicknamed the Green Island, its landscape is made up of extensive fields and patches of tress that were forced into the valleys of streams and into difficult to reach areas. Here we will also have an abundance of tour choices. From hiking, canyoning, mountain biking and jeep tours to scuba diving, whale watching and even swimming with dolphins! Check this website for an idea of all the cool things to do on Sao Miguel. We will hope to finalize this trip some time in June. In the meantime you are welcome to hold your spot with a $200 deposit. Read more: http://www.singlesinparadise.com/singlestrips_portugal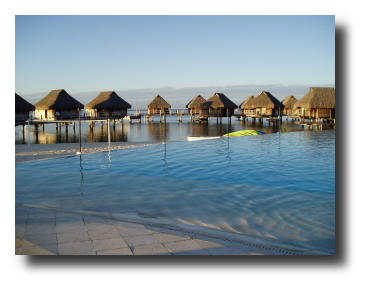 Tahiti
June 13th - 25th
Here's another one of our long-standing repeat trips. 12 trips to this island paradise! It's an 11-night trip with 5-nights on Bora Bora, 5-nights on Moorea and 1 last night on the mainland of Tahiti. Here's your chance to upgrade to an overwater bungalow! The tours, including plenty of snorkeling, an island motu picnic, 4x4 tours and scuba diving are all exciting and also reasonable. See what we did in 2019 and feel free to put down a $200 deposit to hold your spot: http://www.singlesinparadise.com/tahiti2019
Canada

July 13th - 23rd, 2023
Once again, all the research and planning was in place for this trip in 2020 with plenty of signups before the pandemic hit. This was going to be a first for us and still promises to be an amazing trip. We'll explore the Canadian Rockies with this amazing 10 night itinerary that takes us from Vancouver to Calgary. We'll spend 2 nights in Vancouver, 2 nights in Victoria (Vancouver Island), 3 nights in Jasper, 3 nights in Banff, and depart for home via Calgary. Check out the website for this trip. We don't expect too many changes but of course we'll have to check the current airfare and hotel rates: http://www.singlesinparadise.com/singlestrips_CANADA_2020. You are welcome to hold your spot with a $200 deposit.
OTHER TRIPS WE'RE LOOKING AT FOR FALL of 2023:
We will continue to update you on our reseach on these trips as well
11-day Argentina trip. This will be a new trip for us so give us some time to plan something really special
10-day Chile trip which may include Easter Island. Read more: http://www.singlesinparadise.com/easter_island_singles_vacations_trips_travel
10-day Peru trip with Iguazu Falls and Machu Picchu. Read more: http://www.singlesinparadise.com/singlestravel_peru2018
Click here to open up our latest newsletter
Check out our promo video with many photos of some of our past trips: