WHAT WE'RE WORKING ON FOR 2023: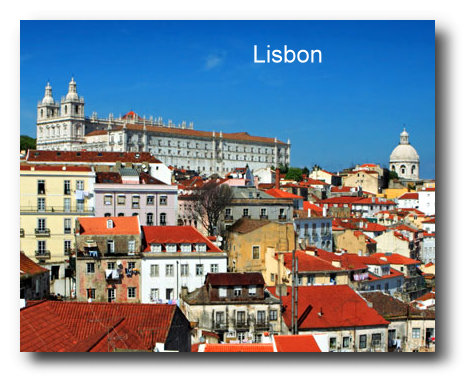 Portugal and the Azores
May 16th - 28th, 2023
AREADY WAIT LISTED! We'll spend 4-nights in Lisbon then fly out to the Azores and spend 3-night on the island of Terceira and 4-nights on Sao Miguel. Terceira is still a dynamic island within the context of the Archipelago, having the historical center of Angra do Heroísmo been recognized as a World Heritage site by UNESCO, in 1983. Terceira represents the largest area of native forest in the archipelago. Then we'll fly out to Sao Miguel, the biggest island of the archipelago. The landscape of São Miguel is marked by two mountain areas separated by a low altitude platform. Nicknamed the Green Island, its landscape is made up of extensive fields and patches of tress that were forced into the valleys of streams and into difficult to reach areas. Here we will also have an abundance of tour choices. From hiking, canyoning, mountain biking and jeep tours to scuba diving, whale watching and even swimming with dolphins! Check this website for an idea of all the cool things to do on Sao Miguel. We will hope to finalize this trip some time in June. In the meantime you are welcome to hold your spot with a $200 deposit. Read more: http://www.singlesinparadise.com/singlestrips_portugal
Iquazu Falls and Machu Picchu
August 25th - September 3rd
This will be our 6th Peru trip with Machu Picchu and Cusco and our 3rd time to Iguazu Falls. We start off in Cusco the center of the Incan world. We'll tour the city and ruins including the Temple of the Sacred Water and we'll even have an opportunity to mountain bike through the Sacred Valley (see itinerary below). After 3-nights we will then take the Inca Express train through the unforgettable Urubamba Gorge for our 2-night visit to Machu Picchu where we can take the optional trek through the final stretch of the Inca Trail. From Machu Picchu we will then take the train back and then board our plane for the 3rd stop on our trip - Iguazu Falls.on the border of Agentina and Brazil.Nothing in the world of water compares to, or is as impressive as, the natural spectacle provided by the stunning group of 275 waterfalls that make up the Iguazu Waterfalls. Witness the mighty roar and jaw-dropping-spectacle of South America's grandest natural attraction - Iguazu Falls. which have been recently declared as one of the New Seven Natural Wonders, making them a must see destination for any traveler. You are welcome to hold your spot with a $200 deposit.
Read more: http://www.singlesinparadise.com/singlestravel_peru2018
Chile with Easter Island
September 7th - 17th
We've run a Chile trip in the past and it was amazing. This trip will include both Santiago Chile with tours to the Patagonia mountains and wine country and then a 3-night trip to Easter Island. We start off with 4-nights in Santiago where we will enjoy a diverse choice of tours ranging from taking walks along the Paseo Ahumada, wine tasting, hiking the mountains of Patagonia to a natural mineral hot spring, bicycling and more. Click here to see the tours
On the 24th we will fly to Easter Island, the mysterious island that has had researchers baffled for years. We'll set up a nice variety of tours including a visit to Ahus Vaihu and Akahanga. Ahu, which means "sacred place," refers to the rectangular stone platform on which the famous Moai (enormous, 100-ton basalt statues) were often erected, the volcanic crater of Rano Raraku, Rano Kau Volcano, the biggest on the island, whose enormous crater is now a fresh water lake with floating green fields of totora reeds, the The Ana Kai Tangata cave that sits at the end of a beautiful little bay and the ceremonial center of Ahu Akivi there are seven standing Moais who, unlike most others, look out at the sea. After our 4-nights on Easter Island we fly back to Santiago and spend one more night. You are welcome to hold your spot with a $200 deposit.
Read more: http://www.singlesinparadise.com/easter_island_singles_vacations_trips_travel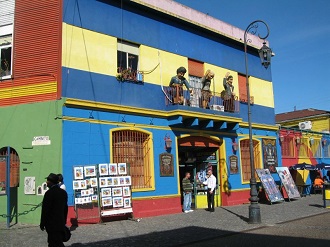 Argentina
September 19th - October 1st
We've only been to Buenos Aires on our past visits to Argentina. This will be a more complete visit to Argentina covering much more of the country. Give us some time to plan something really special. You are welcome to hold your spot with a $200 deposit.
Click here to open up our latest newsletter
Check out our promo video with many photos of some of our past trips: